We party goers,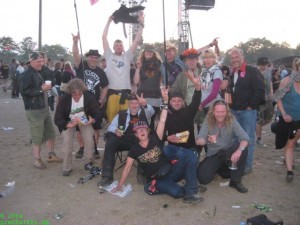 from the pink pigflag.org are a group of friendly connected people following our main objective to have some fun time and party with nice people from all around the world.
On our tours through Europe we got to know cool festivals and even cooler people. Sharing their and our thoughts, ideas, habits and much more widened all our minds substantially throughout the past years.
We are committed to respect the opinion and action of others, have no whatsoever prejudice against other nationality, race, religion, profession or political direction as long as the other tolerates our opinions as we do theirs. We emphasize the value of human beings over unthinking acceptance of dogma or superstition. Tolerating the tolerant being our main Motto, you can find us at many festival locations around Europe. Just look for the pink pig flag!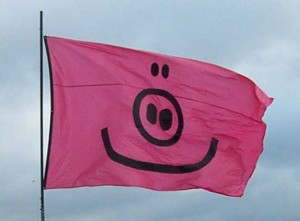 And don't hesitate to contact us, come to our camp for some nice chats and drinks. You'll be more than welcome!
This site is maintained by
Peter Piechutzki
Rehrkamp 21
29331 Lachendorf
Germany
+49 172 5130 797